We regularly receive from users of the minipulse stories about how they use the minipulse for the injuries of their horses (and themselves). Below is an overview of the various injuries that have been healed with the help of the minipulse.
Minipulse use before and after training
 At our stable, we use the minipulse for all kind of horses - from the GrandPrix Showjumper, to the children loving shetland pony. It's the perfect tool for recovery, for relaxation and for injuries. There also is a noticable difference regarding reduced swelling and inflammation, so its ideal for use pre- and post-exercise. Its lightweight and compact size makes it the perfect travel companion on the road. We bought a second one since the first one was so popular, and now sometimes our equestrians even get to enjoy it.
Lena Lippert
Injury Checkligament
At the end of May 2021 I made a wonderful beach ride with my horse. The day after our lovely ride she was suddenly very lame. A very thick tendon. in the front leg. All alarm bells went off and we went to the clinic as soon as possible. After some lameness examinations we made an ultrasound of no less than 2 legs. She appeared to have a superficial tendon injury to the check ligament in the front right. This would pass with some rest. Unfortunately, right back was a less pleasant injury. A big hole in one of her tendons. Given her age (21 years), the vet was pessimistic about this. The real question was whether this would ever work out again.
I came to Magnacare on the advice of a stable mate. I start to rent the minipulse. I immediately started an intensive treatment of 1.5 hours a day. Not a day was missed. After 6 weeks I had to go back for the first checkup. The result was positive.. the injuries were both completely closed! It remained exciting, but we were allowed to walk again. After 8 weeks we went back and then the injuries had improved again. We carefully started rebuilding riding. After 8 weeks we went for a check-up and there is almost nothing left of both injuries!
I have used the minipulse all the time and I am very happy that I went for it right away. I am very proud that I am quietly bumping around the track again with my 21 year old mare, after the vet had a hard head about whether this would ever be okay again. Arja's service is great and I would recommend it to anyone. Hopefully no more injuries for me, but otherwise I would certainly immediately think of magnacare again. Fast delivery and good service! Thanks Magnacare!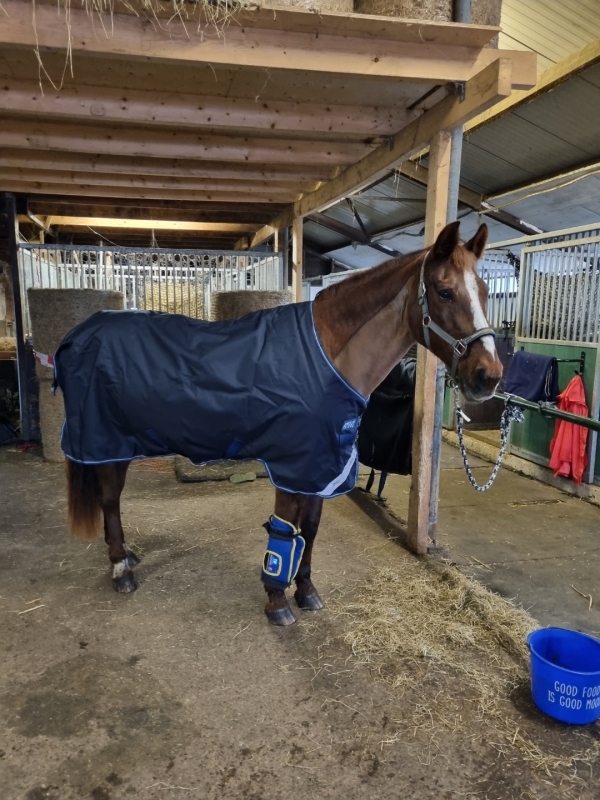 Anneloes Muijs
Old suspensory  Injury
Yesterday I went to the Lingehoeve with my Tinker Kira. In January she was trapped in a very heavy cast iron staircase, which was probably not only dragged but also attacked against her.
Her entire hindquarters was brushed as a result She was already known with a chronic suspensory tendon injury on the right, I had already the minipulse for that.
The damage: right suspensory tendon slightly compacted but stable, left active damage with new bone formation at the attachment of the suspensory tendon, slightly overfilled knees, fascia damage on both buttocks (the railing of the stairs probably fell against it), and arthrosis edge on the right lumbosacral junction.
I thought it was strange that the left intermediate tendon was worse than the right, while the right is always the weak side, but I think I know why: I've been treating the right with the minipulse all this time!
So you see, that thing really works.
Carmen Harder
10 cm tear in ligament
At the end of December 2020 my horse sustains a ligament injury. On ultrasound, a tear of not less than 10 cm is determined. My horse has to be put on box rest and can only walk for the coming months. A treatment with PRP is done and to stimulate the healing I order a Minipulse. This is delivered very quickly and the treatment starts. When checked after 2 months, the crack has largely closed, the recovery is going very smoothly. After another 2 months, the defect is completely filled and we can start building again. The daily therapy with the Minipulse has certainly contributed to this. Thanks to Arja for the smooth communication and service.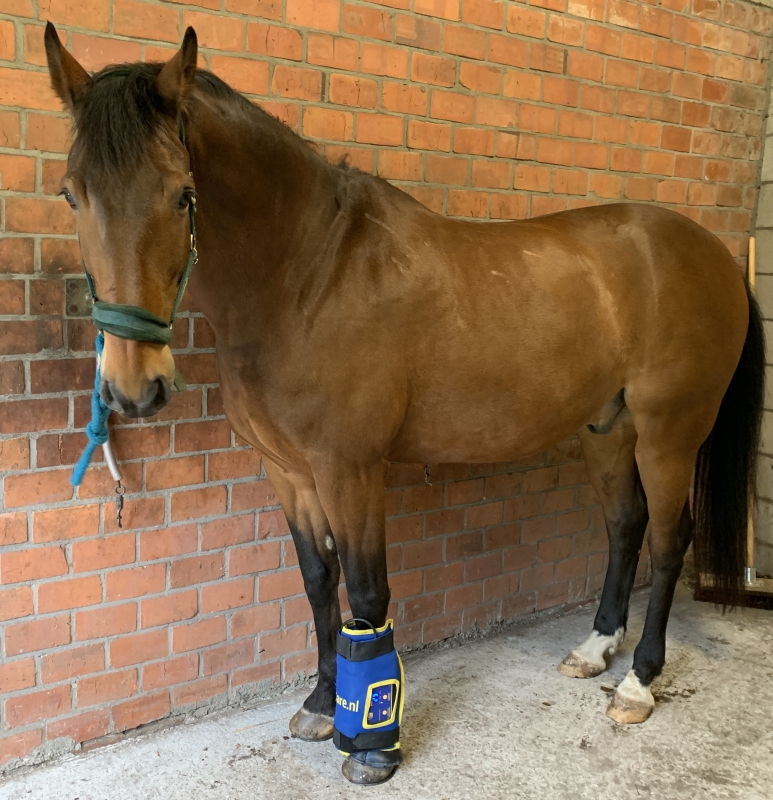 Anne Janssens
Minipulse and Therapulse as support in the sport
Arja, we are also still very happy with the Centurion blanket and mini pulse.
We regularly use the blanket for the horses after heavy work and for relaxation before work.
After an injury, we started using the minipulse for support in consultation with you. Now daily before work and after. Here too we are experiencing clear results and expect to prevent a recurrence of the injury.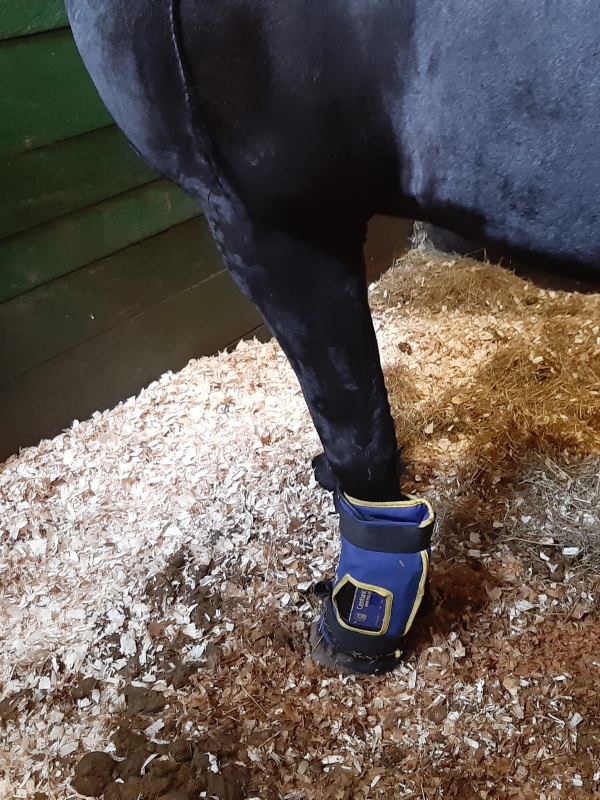 Horses have no objection to it and we think it is pleasant
Elsa Groenheijde
Herman en Maribelle Wientjes
Substantial tendon injury by tapping
Went to clinic in Telgte for the 3rd time today. On February 23, a mega tendon injury was diagnosed. The horse had punched itself a hole in its tendon with 1 big tap.
Immediately after I called you you sent the minipulse and from week 1 we started with it. After 2 weeks first check-up at clinic in Telgte after diagnosis. Inflammation was gone and hole in tendon started to fill, PRP injection and we were allowed to step every day for 20 minutes from March 10. In addition, every day he ended up in a small paddock where he could not canter. Of course there were some jumps made. A 5-year-old of almost 1.90 high also does not know what to do with it. Every day 3 hours next to other horses in the paddock. Every day 2x minipulse on his leg. 15 minutes before paddock and 15 to 30 minutes after paddock and 20 minutes under saddle. Cool tendon for 20 minutes with cold water every day.
Today we received great news, after ultra scan, another PRP injection, she found in the clinic that the entire tendon had filled again and that there was nothing left of the injury.
The horse doctor couldn't quite comprehend that it had happened so quickly.
We were really speechless.
Starting tomorrow, rebuilding to 1 hour of walking under saddle. From mid-May another 10 minutes of trot. June 8 for a check-up at the clinic. And then build up to regular training.
I am convinced that the minipulse has definitely contributed to this great result!! We will continue with it for the time being because caution is paramount.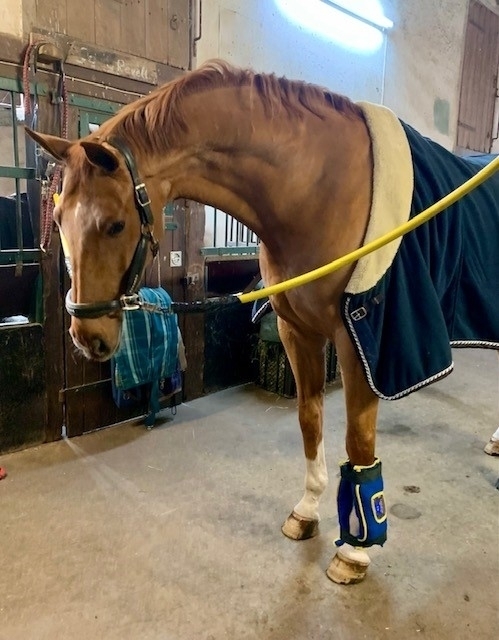 And after the next check, we got the following report:
Over the past 6 weeks we were allowed to build up with light trot work.
This morning at the horse clinic in Telgte had another checkup by means of a scan.
dr. Stadtböhmer said more optimal healing was not possible. The tendon bundle is completely padded and the leg looks great. We have used the mini pulse with him twice a day until today. The leg was not swollen and he was not lame.
As of today, canter again and build up back to normal training. We are super happy. The vet also advised to continue using the mini pulse because it provides further support.
Marleen van Giesen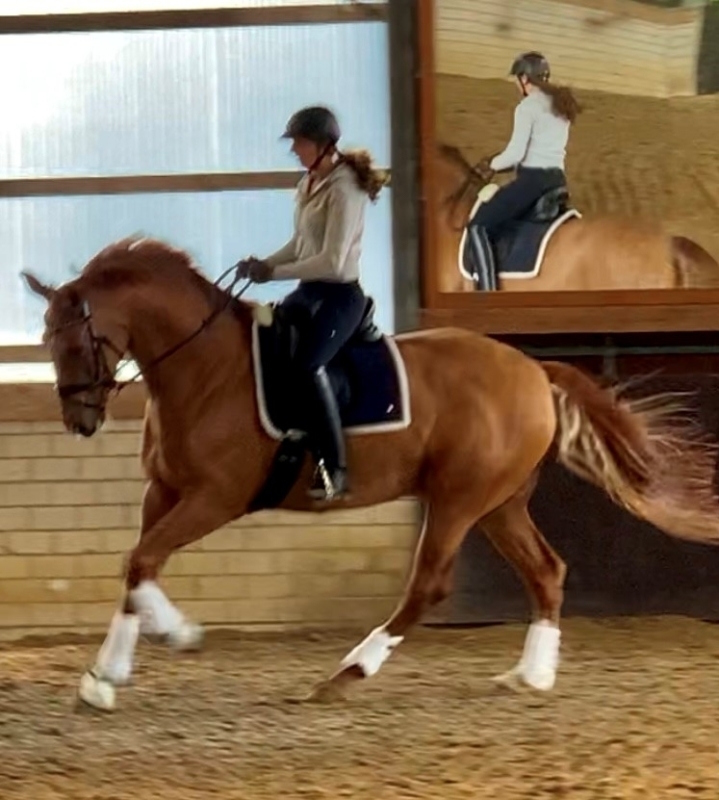 Injury superficial flexor tendon
In mid-November I had the vet come because my horse had a big lump on its tendon. I was told by the vet that her superficial flexor tendon is very damaged. The ultrasound images didn't look good. There were also tears in her tendon. I was told she had to rest for three months and walk for a few minutes a day. I knew this was going to be quite a struggle as well because sometimes my horse really is a ticking time bomb.
I've also seen reports about the minipulse for a while, but every time I pushed it off. In the end I did rent it. And I'm sooo positive about it. I've been using it for exactly a month now. And the vet came this afternoon and the first thing he said… it's spectacular. The vet was amazed at how well it healed in those three months. Despite the fact that she has had several excesses. And that while I've only been using the minipuls for a month.
The vet showed the ultrasound images and I was amazed at how it looked. What you see in 10 /12 months, we now see in 3 months. We were both really amazed that it heals so well. The minipulse has certainly contributed to this. I couldn't do without minipulse anymore. And the good news is that we can calmly pick her up again with steps. Arja Noordhoek thanks for renting the minipulse. Well worth it.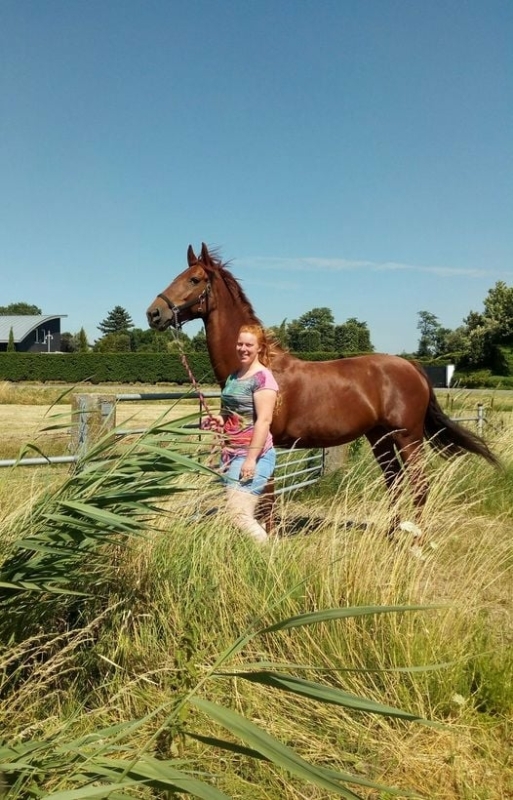 Liesbeth Keesmaat
Tendon injury in a difficult place
Our horse had a tendon injury in a difficult place we rented the minipulse for 2 months today she was scanned again and the tendon has healed now slowly rebuilding just to be sure rented another month I am very satisfied.
Christel Poley 
Injury suspensory tendon
Since August 2019 my horse has had a tendon injury to the inner intermediate tendon. Unknown what caused it.
After walking for a while and a check at the da I was allowed to start building up again with trot. This went well for a week but something that happened in the box made her worried and possibly stumbled and she walked irregularly again. A check-up at the vet showed that she had a new tear in addition to the current tendon injury. Maybe the tissue wasn't strong enough yet. My horse was then injected with stem cell therapy on 28 Nov 2019 and had shockwave therapy several times. After the injection, walk again for a while and after a positive scan on January 7 (the cracks were filling up again) slowly build up.
Then I started searching the internet for more information and typed tendon injury into google and came across an ad from magnacare. Thoroughly searched the website for reviews. A week of doubt, email back and forth to arja, but finally decided on January 14 to rent the magnacare minipulse. Received good advice on how to use the device and faithfully did this every day. I have had the minipulse for 6 weeks now. Went back yesterday (25-2-2020) for the scan at the da. And it all looked very good. There was still a small edge but that will take time to recover. I can now continue to build up with even canter added. Super happy with it. I thought it would take much longer to build up and wasn't even thinking about galloping myself.
I will continue to use the minipulse to support the tendon during the heavier work until I am sure that she can handle everything again.
I have not regretted a minute that I went to rent the minipulse. Good guidance from Arja. If you send a message you will have a quick response with good tips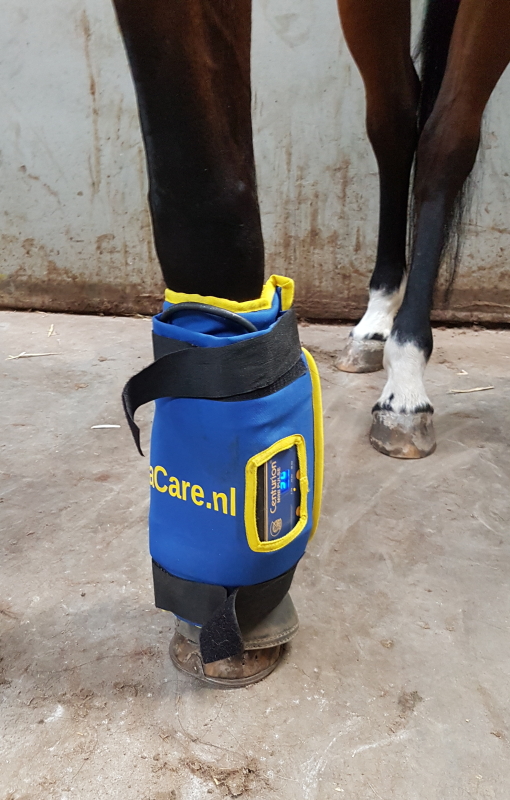 Daphne v.d. Berg
Injury check ligament
My horse had been walking (it turned out afterwards) with an injury to the check ligament. After the diagnosis, someone advised me to use the minipulse. I let my horse walk in the meadow and used the minipulse daily for 2 months. After 2 months there was nothing to see on the control scan! Because I had the minipulse at home anyway, I also used it for myself. My wrist has been bothering me for years and by using the minipulse, preferably 2x a day, the pain was gone quite quickly! Definitely recommended for people and animals!
Eva de Jong
Checkligament
At the beginning of November my horse was diagnosed with a check ligament injury. First laser therapy considered, but after Google I came up with the minipulse magnetic field therapy. Rented 1 right away.
This week the vet came again to scan after 12 weeks and then he came with the good news that the Checkligament is completely healed again. He was amazed at how fast it went. Despite the fact that my horse just stands outside during the day and occasionally bucks. So very happy with it!! So glad I decided to buy the mini pulse. This way I can continue to use it nicely during the build-up and I also use it for my foot that has osteoarthritis. The foot is much less stiff and painful.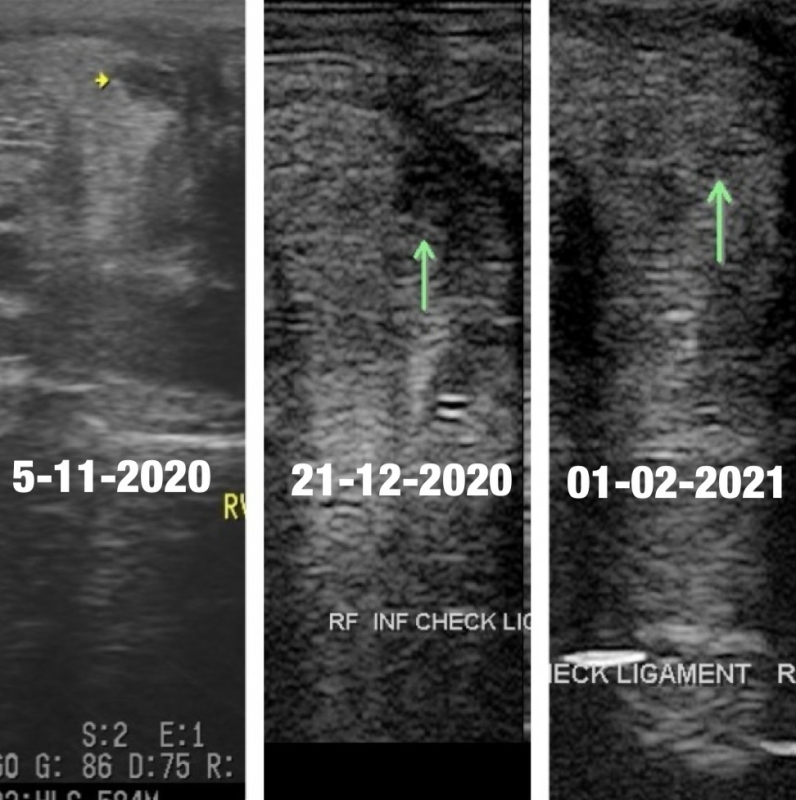 Annemiek ter Horst
Interstitial tendon attachment
In mid-June, my horse Abraza, a 10-year-old PRE mare, after having walked slightly irregularly for weeks, was diagnosed with a chronically inflamed attachment of the intermediate tendon at the center of the tendon. the sesamoid bones in her right hind leg. Recovery would take months, according to the doctor. On the advice of a friend, I immediately started with pulsating magnetic field therapy using the mini pulse from Magnacare. I rented the minipulse per month. After two months of faithful treatment every day according to the schedule specified by Arja Noordhoek, I went back to the clinic for a second ultrasound. To the great surprise of the doctor, the injury had already made an advanced recovery. At a very fast pace. I was able to start walking training again quietly under the man. The minipulse has been very helpful in the rehabilitation of my horse and I can recommend it to everyone.
M. Van de Watering - van Oosten
2x faster recovery
I have been using the mini pulse from Magnacare for a while now. I am very satisfied with the service of the company, I think that always makes it a lot better when the service is good.
The minipulse works very easily. I started using the device because I had 2 horses with an injury and I had heard very good reviews. 1 old pony 28 years old who would have a recovery period of at least 3/4 months without therapy or treatments. And because I used the minipulse, it recovered twice as fast! And I have a grand prix horse with an injury and since using the minipulse the recovery continues to go in the right direction, before that the recovery was very slow and now I am almost training at competition level again. In short, I am a huge fan of it and I would recommend it to everyone!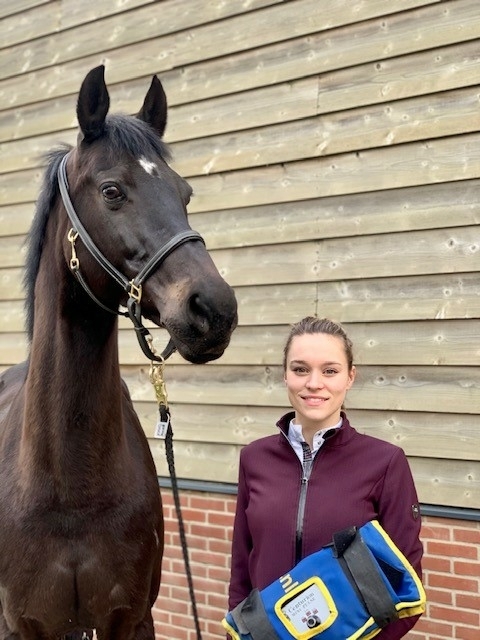 Iris Houweling
Chronic tendon injury
My horse had a chronic tendon injury and could never be ridden again. I first rented the minipulse for a month and then bought it, the difference was huge. I have used the device faithfully three times a week for at least half a year and another year every time after riding. Now it is going well, we do not ride so fast and so often, but we ride again when that would no longer be possible! Great device, never regretted it!
Esther Adriaanse 
Minipulse in case of injury checkligament
Very good results achieved with the mini pulse! My daughter's pony had an injury to the check ligament, 4 weeks of walking then a check scan again. I started with the mini pulse and instead of four weeks I had pony scanned after three weeks with a very positive result, check ligament looked great and pony was allowed to rebuild in motion. Just to be sure, I continued to treat the mini-pulse for another month and now four weeks later the pony jumps again! Very happy with the mini pulse!
Linda Salaba
Severe tendon injury
After being sick in bed for a long time, I was finally allowed to ride my mare again. She slipped after half an hour of quiet driving and had a serious tendon injury.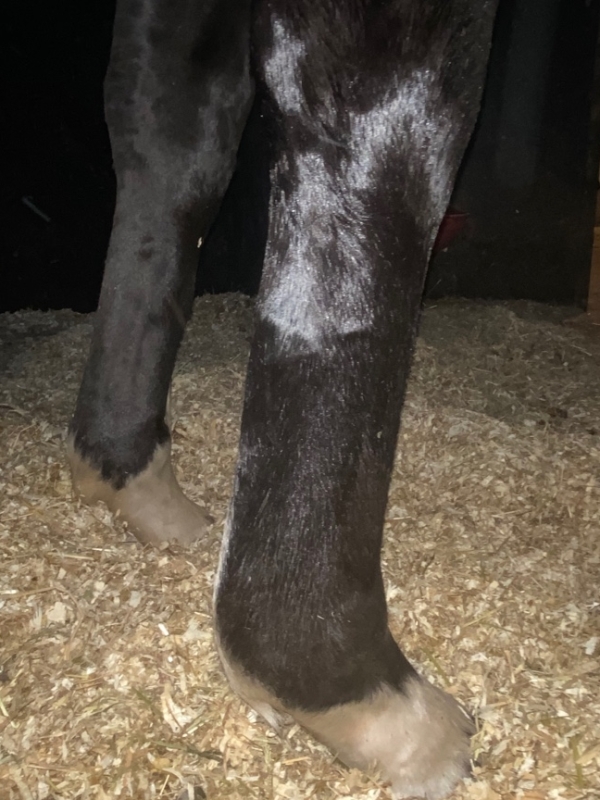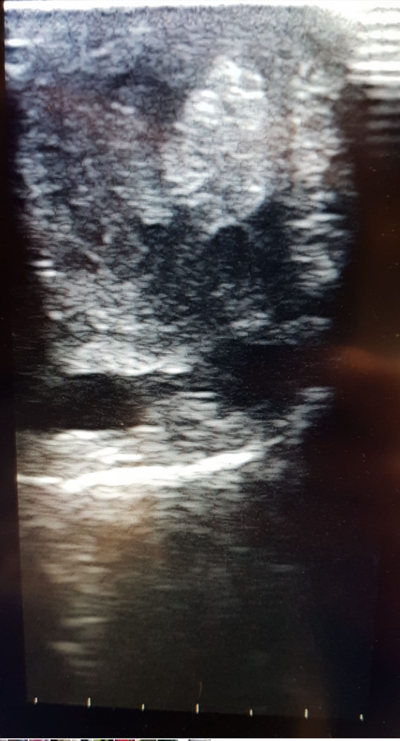 Have the vet come and he said rest and walk but after a while nothing no improvement. Then I came across magnacare and thought I'm going to try it ideal because you can rent it and buy it is quite an amount at once. Now I am on the 3 month and her tendon was very thick and hard and gradually I see a change and the farrier said it will be fine until I came to the stable this morning and looked at her tendon and to my surprise the bump on her tendon is already for 90 % less . I have considered buying the magnacare I am so satisfied with the magnacare that I can build up again soon with steps under the saddle and then build up my training before riding competitions again. Would be so happy if I can drive my last points and start Z2 . It will also take a while before that is so far, but I am already happy that my mare's tendon has improved so much in 3 months.
Lioma Versluis
2 tendon injuries
Thanks to the mini pulse of Magnacare and Arja Noordhoek we can start building again. Two tendon injuries in less than four months have almost recovered. Apply the minipulse twice a day and this is the result. Really no words for this!! Thank you Arja Noordhoek
Carla Boom
Hematoma on hock joint
Super experience with the centurion minipulse! I use the minipulse for a big hematoma on the hock of my horse. After a week of building up the minipulse, a positive result was already visible. After a month of use we went to the vet for a check up and we have the green light again! The vet was amazed by the decrease (in size) of the hematoma and was positively surprised. Because there is still a remnant of the hematoma present, I will continue for another month with the minipulse also to assist in building. It is sometimes a challenge to use the minipulse on the jump, but with the help of a bandage it stays in place. My horse experiences the treatment itself as pleasant, it looks super relaxed. MagnaCare thinks carefully with regard to the application of the products from their range and advises what fits best.
Kiran Jamil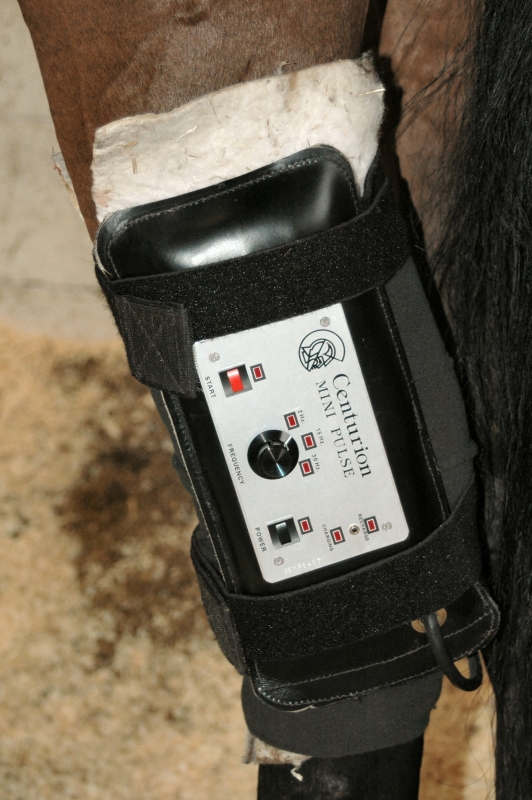 Minipulse used for almost everything
My horse Leo is now 21, I have him for 17 years. He has had nine tendon injuries for the past 15 years. It is still running, is still functional. From the first injury I started using the Minipulse from Magnacare.
Tendons are very badly blooded and what you can stimulate therein during the rehabilitation is included. That does the magnetic field therapy and it is also pain relieving and through better circulation the connective tissue can be limited. That is always there, but the treatment helps the tendon to become functional again.
The following injuries were never a relapse of an old injury but always in a different place. We could eventually draw the conclusion that this horse does not have the best tendons, but it says something about how the older spots were restored. When it was the turn of a hind leg, we bought a Minipulse. A hindleg is even harder and longer lasting and we now had the idea that this would not be the last.
That was true and always against it with patience and the magnetic field therapy. We are now nine injuries further but he is still running, of course with adjustments also due to his age. What we see when the Minipulse is applied is relaxation with the horse. Now the horse cannot tell, but we now know how it feels. We use it for everything. A migraine attack. Muscle strain. Going through your back. Just sit comfortably with the Minipulse against your back, then you'll notice what it does.
My daughter's horse quickly becomes sensitive behind the saddle, and we lay it flat on it. Our other horse had a graft bone fracture a few years ago. Has undergone surgery and the Minipulse has also been applied there.
The advantage of this system is that, even if you rent it, you can apply it yourself. Just at home in the stable and actually unlimited. There is no need for a vet and you don't have to go there.
Again, I have felt the effect myself and when I look at my 21-year-old I see it.
Thera Mantoua
Minipulse can also be used on the neck
Since last year I use the Minipulse with different horses with different problems, I find it very special to see how well it works! One of my horses was once operated on a leg and that leg was often warm and full after work. Since I use the mini pulse after driving, it is going very well. There is hardly any swelling and the horse is visibly relaxed.
But it can also be very useful for other places. For example, I recently had a horse that fell on the street, in the first few days after the fall I laid the Minipulse a few times on its neck and in the meantime it has completely recovered
Femke Beljon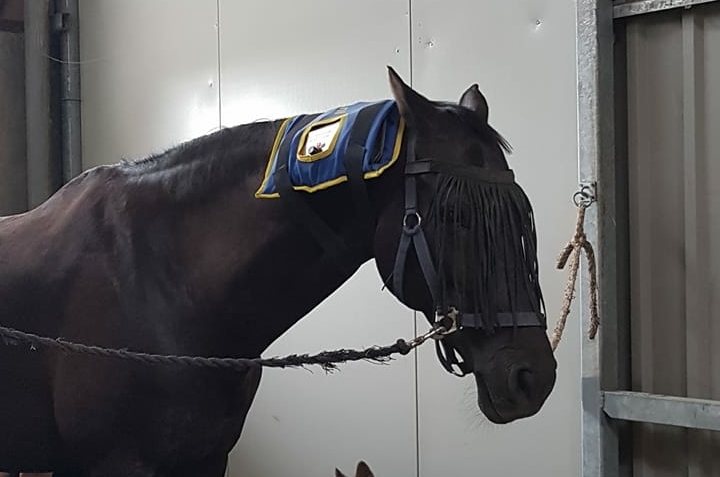 Recovery from an old tendon injury
A few months after purchase, my horse turned out to have an old tendon injury that again bothered him. Almost immediately we started with the mini pulse and despite the fact that it was an old injury, it was healed quickly and nicely.
Because we really believe in the mini pulse we have bought one and still use it every day.
A very satisfied customer so ....
Elena Vis
Tendon injury at attachment
Yesterday the tendon of Freedom was again scanned and it all looks very good. An injury which we did not expect it would be okay, we are now seeing again tissue formation ad the adhesion. And also a nice quality. I use the minipulse now almost a month and we can begin to build work now. Thanks to your advice the tendon is pretty miraculous healing. My vet was also very positive and excited when I told them I'm using the minipulse. He had himself also very good experiences with it. So we try to build and go with your advice. Thank you very much for the perfect service. This minipulse you won't see back for a while :-))
Cindy
Minipulse also as support for massage
Dear Arja, I can only say that I am very, very satisfied with the service provided by you (I called and within two days I got the minipulse) and the Minipluse itself. I have Minipulse advised by DAP De Vallei and FPC de Hofstede, where my horse stood for a long time because of his injury. The results are great. The swelling on his leg is gone! Because I was already so excited, I asked you whether the minipulse would be more broadly usable. Meanwhile, I use these; yes, I was so excited that I got one purchased, also on the back of the horses that I treat with my massage work. I'm saving to buy a blanket as well. That is the next target. Thank you again for all the good service and selling this great product!
Daniëlle Sent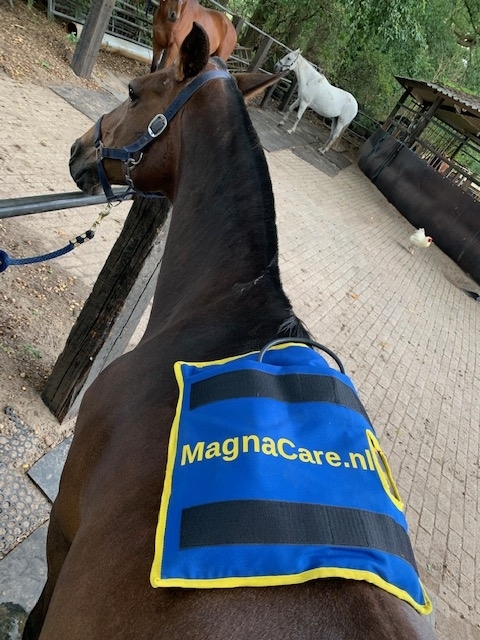 Tendon injury in front leg
Hereby I would like to say that I am very pleased with the Mini Pulse. I use the Minipulse now three months every day with my horse which had a tendon injury to his front leg (which he has already suffered six months ago). Now it's going well and I'm building up the training and winding down with the Minipulse. Thanks for the friendly service!
Wendy